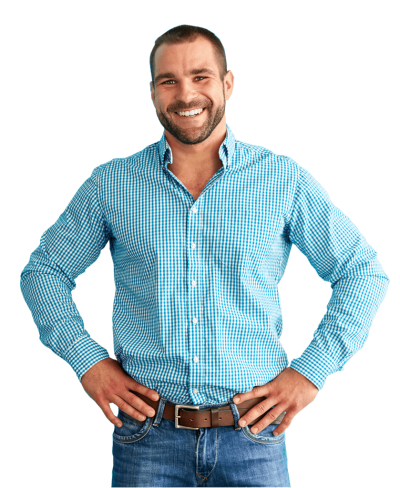 Web Design Orange, Central West and Beyond
At Off The Hook Marketing we've helped over 100 customers from around the central west and beyond to develop their web presence. We always aim to create websites that pays for themselve in months or even weeks. We want to build you a website that saves you time and mental horsepower each and everyday.  No matter what size business you have from start up to established profit star we can build you a website to take your competition head on and make inroads into your market. Our websites are setup ready to.
Generate traffic
Work in all browsers and devices
Collect information from prospective customers
Increase conversions
Work on mobile devices (Responsive design)
All our websites feature responsive designs. Responsive websites adapt to the size of the device being used to view the site. Recently Google updated its algorithms to priorities responsive website and in this way give its users the best experience. So to be competitive make sure you go with responsive design.
Get Traffic
Your website won't do you much good if no one's ever see's it. That's why all our websites have are search engine friendly, have special inbuilt SEO optimisation features. We also offer traffic generation through Pay Per Click advertsing and SEO services. We regularly put local businesses on the first page of Search Engines within months of launch.
All the tools you need
Your website will have all the tools you need for success straight out of the box, including, Facebook and social media integration, SEO optimisation features, inbuilt blog, custom forms for gathering information, image galleries with light boxes, and inbuilt instructional videos so you can update your content yourself. The CMS we use also allowes you to add more features as you need them like, eCommerce, event callenders, count down timers. Virtually anything you can think of can be integrated into your website with ease.
Independent Easy to Update
Your new website has inbuilt instructional videos and a manual so you can easily update your website yourself. If you have experience using a word processor or using Facebook you wont have any trouble at all updating your own website.
Advice and Support
You can get all the advice and support you need through our live chat, and ticketing system, we like to think of our customers as friends so that's how we treat them. Our core objective is to help our customers get the results they want from the web.
Updates and Changes
Sometimes you will want to change the layout or design of your site, or the content changes you want are not viable to do yourself, If you need design changes done to your website, contact us for an estimate. You can buy prepaid Task hours and we can make those mods for you ASAP.
Software updates
As part of our hosting and support program we do regular software updates, this ensures the best security and performance
Fast Websites
Your new website will be fast! Our web servers are based in Sydney and are optimised for the CMS we use, this maximises performance for Australian visitors.
What to do Next
Check out our standard Web Design packages on the Web Design page and other products and services. You can order straight from the order page for faster deliver.